OUR SERVICES
Providing extraordinary
home care that exceeds
our patients' expectations.
OUR SERVICES
Providing
extraordinary
home care
that exceeds
our patients'
expectations.
At Optimal Home Care & Hospice, we have a passion for putting patients first.
That is why we hire exceptional people and work relentlessly to ensure they are equipped with the training, technology and processes needed to provide extraordinary care.
We are also a preferred provider for area accountable care organizations (ACOs), hospitals, and senior communities.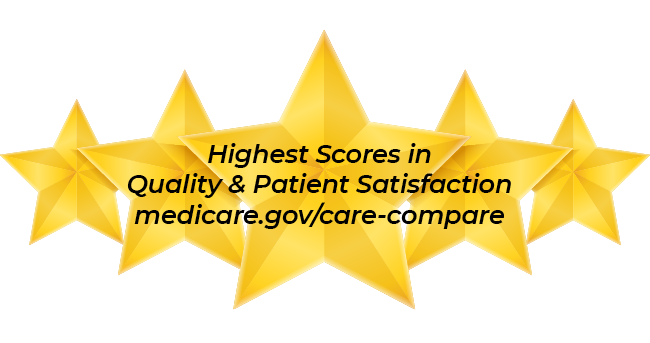 Optimal Home Care & Hospice Services
Advanced Practice & Skilled Nursing Services
Skilled nursing at Optimal Home Care offers the highest quality care by incorporating an advanced practice registered nurse (APRN) model of care into our leadership, quality assurance, and direct patient care programs.
Skilled nurse services may include evaluation of patient needs, monitoring of a high-risk illness where there has been recent and/or frequent complications, teaching and training to you or your caregivers that support active management and prevention of worsening illness, self-care techniques and prevention strategies (such as wound care, drain/tube management), and coordination of care and services with your health care provider and your care team.
While the goal of our nursing care is to support you and your caregiver on safely managing your illness, there are times where the skilled nurse also performs direct complex care that a patient or caregiver cannot safely perform.
*This care may include but is not limited to foley catheter management, complex difficult wound care, central line dressing management, teaching/training for intravenous therapy and tube/drain management. Your home care team will help determine if these direct skills are covered under our home care benefit.
*If these skills are not covered, the teaching and training to you or your caregiver to perform these skills IS covered.
Therapy Services
Physical therapy (PT), speech-language pathology (SLP) and occupational therapy (OT) are licensed and qualified clinicians who develop and perform home therapy treatment plans specific to you or your loved one's illness or injury.
These services are provided to help improve your physical and functional condition in a reasonable and somewhat predictable period of time; create an initial maintenance program for your illness, or to safely and effectively engage in a maintenance program with proper supervision and instruction.
Physical and occupational therapist often treat patient's after a recent illness, injury or surgery.
Common reasons for PT/OT services include but are not limited to:
Joint replacement recovery (hips, knees)
Bone fracture recovery
Sprains, tears, and pulls for ligament, tendon, muscle recovery
Stroke recovery
Arthritis
Pain in back or other joints
Walking/mobility problems
Balance problems
Fall(s)
Weakness after a new or worsening illness
Shortness of breath with due to heart and/or lung problems
Assistive device evaluation
Home safety concerns
Speech-language pathologist focus on developing treatment plans that assess, diagnosis, and often prevent speech disorders that affect language, communication, cognition and swallowing. Common reasons for SLP services include but are not limited to:
Difficulty swallowing
Difficulty speaking
Speech pattern changes
Choking frequently
Stroke recovery
Word-finding
Memory techniques
Muscle stimulation
Pneumonia
Dietary modification
Home Health Aide
Home Health Aide services are delivered under the supervision of a registered nurse or licensed therapist.
Our aides have experience and training in providing personal care in the home. An aide is assigned when there is a specific need for personal care on a part-time basis at home.
Any duties the home health aide performs will be planned by you and the nurse and add to your plan of care.
Typical duties include bathing, shampooing hair, changing bed linens and assisting with other activities of daily living.
Dietician services
A registered dietician (RD) can be available for either phone or in person consultation.
The RD will provide you with healthy meal options to help treat, manage and prevent worsening of your illness or condition.
Typically, the RD provides meal ideas to those patients who have diabetes, cardiac or kidney health problems, or for those who suffer from over or under eating.
For special patients who require food through a tube (tube feed), the RD can help develop a plan for appropriate tube feed formula, amount of tube feed, and amount of water intake as well.
Specialty Care Services
CERTIFIED WOUND CARE NURSES
 – Our certified wound care nurses are specially trained and certified to treat and manage a variety of complex wounds which include pressure sores, leg ulcers, lacerations, diabetic sores, or other traumatic wounds. Wound care nurses develop a specialized plan that focus on safe wound healing in the home environment.
BEHAVIORIAL HEALTH AND DEMENTIA CARE – Our clinical team has specialized training in treating patients with complex mental health and neurological disorders. Our behavioral care nurses work directly with the patient's provider to develop and carry out treatment plans that focus on illness management, coping, and medication safety. The nurse provides special focus on managing new onset or worsening behavioral and/or dementia illness with a goal to stabilize the current condition so the patient can remain in their current living environment. Physical, occupational and speech therapist and specially trained to provide functional rehab in patients who suffer from mental illness or dementia with a goal to remain in their current environment.
LSVT – LSVT programs are evidenced based PT, OT, and SLP therapies for people with Parkinson's and other conditions. LSVT LOUD is a speech program that helps patient "recalibrate" their perceptions so they can know how loud or soft they are speaking. LSVT BIG effectively trains improved movements for any activity that ranges from buttoning a shirt to getting up from the couch or maintaining balance while walking. LSVT BIG "recalibrates" how a person perceives their movements with what others actually see. Please visit lsvtglobal.com to learn more.
SPIRITUAL CARE – Spiritual care help patients and families in times of difficult decisions while supporting the patients needs for a holistic approach to care. Spiritual care advisors provide in person and telephonic care to ensure ALL the patients needs are met.
CARE TRANSITION SERVICES – Our care transitions team is led be RN's and care coordinators with experience in safe patient care transitions to home care services. This is an internal team who works with patients, patient family members, physician offices, hospitals, rehab/nursing homes, assisted living and other community organization to ensure patients can be safely admitted to home care services with Optimal Care. Representatives from our transitions team are in contact with patients and families prior to the first home care visit making sure all patient care needs are met. Luckily our transition team does not just stop there. They are always available to help answer any questions related to your home care services before, during and after your home care episode.
VIRTUAL CARE – Optimal care is set up with a secure virtual platform, Suture Health. This virtual platform is easy to use and is at no cost to the patient or family.
LYMPHEDEMA CARE – Lymphedema care will focus on treatment interventions to improve lymphedema symptoms which include edema, wounds, pain, and infection or infection risk. The lymphedema specialist will provide long term treatment plans which can include compression therapy and prevention of lymphedema complications. (Select areas in Wayne/Oakland, please inquire.)
Medical Social Services
Medical Social Services are provided by a Medical Social Workers (MSW's). Services may include, but are not limited to: short-term counseling, referral to and coordination with community resources; assistance with living arrangements, finances, and long-term planning (such as setting up advanced directives or legal representation).
INSURANCE ACCEPTED
(*Some plans not accepted)
Need more information about
Optimal Home Care?
Clear communications with
patients and families
Responsiveness to
questions and concerns
Keep patients in their homes
Avoid costly and disruptive
hospital visits
Are you a physician or a facility?